by EZ
on
November 5th, 2014
October 28, 2014. A day that will live in infamy among wrestling game fans worldwide. Promises were made. We were told to expect greatness, we were subjected to visually stunning teasers that left us clamoring for more, we were deceived. Expecting them to improve upon graphics while keeping and expanding upon everything we loved about previous games; creator content that allowed you to invent original Titantron entrance videos, finishing moves, storylines, paint tool and add original music as your entrance themes. We were led astray by the great deceiver………. ↓ Read the rest of this entry…
I remember when Nerd culture was the last safe haven of society where new ideas & people from different walks of life were welcomed with open arms. It seems those days are now gone. Thanks Nerds…….. for nothing! For becoming just like everyone else in "society". Your fall from grace is truly sad to see.
From the pervs that sexually harass Cosplayers at Cons, making them feel unsafe in the one place they should be most secure. When you do this, you become worse than the bullies that kicked your ass & shoved you in lockers. They have a great passion for their hobbies & express it in one of the most creative ways possible. They spend a lot of time & money because they enjoy it so much. I love going to conventions & seeing some of my favorite characters come to life. Speaking to them about how the created their costumes & the progression they've made from their earlier works. Just like you, they come to enjoy the atmosphere of being around folks that share their passion. What they don't enjoy is being humiliated, harassed, mocked & assaulted. Guys, you should know better than to behave in such a manner. Would you want your sisters to be treated this way…..your daughters? Women are people, not property, treat them as such or you may once again find your ass kicked & shoved in a locker.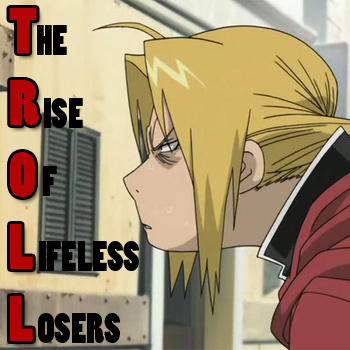 The trolls that seem to live only to shit on everyone else's parade. You don't stand for anything, you have no conviction. You're just a bunch of fucktards that think (for some asinine reason) that you're better than everyone else. You spend every waking moment on the internet injecting yourselves into discussions with snark comments thinking it makes you seem clever, it doesn't. It only proves that you're an attention whore & like most attention whores, you suffer from insecurity & lack social skills which = no friends (smh……..poor trolls). Maybe if you didn't spend everyday in your grandma's basement nooseturbating, you could actually go outside & make a friend.
The brats that cry foul over a storyline or creative team but continually spend their hard-earned dollars on "trash" that the don't even want to watch or read. Why are you doing this to yourselves? Do you like to be miserable? Are you only happy when you're complaining? I was guilty of this as well until I got the bright idea to only spend my money on things that I enjoy. Maybe you guys should try that, you'll have a more positive outlook on life, I assure you.
The bigots that spew hatred simply because a character's gender, race, religious background or sexual orientation isn't what "YOU" want it to be. You petition for their removal as if these fictional characters have caused you "REAL" pain. Do you not realize that your skewed sense of what society should be caused this world to go to war, twice! That battle caused people from all walks of life to unite for the betterment of the world around them & was the spark that ignited our culture….The Golden age. Without that, none of this would be here for us. Remember what brought you here, a passion for the hobbies that made you smile as a child. That sense of wonder that made you look at the world in a whole new way & broadened your imagination.
To the Gamers, Cosplayers, Comic, Anime, Manga & Cinema geeks around the globe, I urge you to look within yourselves & remember the moment that sparked your passion for this culture we love so much. Think about the 1st friend you made that shared that passion with you & how great it was to know that you were not alone. Being able to enjoy the things you love without being ostricized & how wonderful it made you feel. Those heated debates over which was better, Marvel/DC, Mario/Sonic, Akira/Fist of the Northstar, G.I. Joe/Transformers, those discussions would go for hours & brought us even closer. These are the things I miss about being a fan. I miss being that kid that memorized every Official Marvel Universe Handbook & DC Who's Who as if he was cramming for a mid-term. Playing Legend of Zelda for 14hrs straight on NES to the point where my hands locked in that position. Weekend marathons of Dragonball Z & trying to haggle back issue prices with the manager of my LCS. These are the experiences that made me who I am & I would hate to see the next generation miss out on that because of individuals who try kill the spirit of this culture. Please don't sit idly be as others try to steal our joy. Stand up for yourselves & take pride…….
by EZ
on
February 12th, 2014
Granted power by the Gods themselves, this next inductee isn't someone you wanna take lightly. Next up for our "Unsung Heroes" is…….
When she evokes the name of the Egyptian goddess, Adriana Tomas is transformed into the Mighty Isis!
Isis was featured in her own monthly comic &  live action television series in the late 70′s. Unfortunately the next 20years were not kind as DC retconned her character out of existence. ↓ Read the rest of this entry…
by EZ
on
February 11th, 2014
While there is a very small percentage of Black females gracing this four color medium we all know as the comics industry, ask anybody to name one & I guarantee she'll be 1st on their list. Our next inductee to grace the "Unsung Heroes"  needs no introduction because we all know her quite well, she is……..
Storm first appeared in Giant-Size X-Men #1 (in May 1975 created by writer Len Wein and artist Dave Cockrum). When the previous team of X-Men went M.I.A. in battle with the living island, Krakoa, Charles Xavier put together an even better team of x-men to go save them. Let's face facts, before Storm, ↓ Read the rest of this entry…
by EZ
on
February 10th, 2014
I've come across many cool characters, African monarchs, civil rights activists & some inspiring personalities. This next inductee is probably one of the coolest characters you've never heard of. Our next "Unsung Hero" is….
Formerly known as subject X-24 & having no knowledge of her past, Pantha 1st appeared in New Titans vol 1 issue 73 (by Marv Wolfman and Tom Grummett in 1991). ↓ Read the rest of this entry…
by EZ
on
February 9th, 2014
Today, I present to you an "Unsung Heroine" & 1st woman of color to grace a DC Comic, here's…..
Image by Thuddleston
1st appearing in Teen Titans vol 1 issue 45 (in 1977 by Bob Rozakis) Scientist Karen Beecher (Bumblebee) designed a "supersuit" giving her super strength, flight, energy prjecting blasts & the ability to alter her mass. ↓ Read the rest of this entry…
by EZ
on
February 8th, 2014
In my search for the "Unsung Heroes" of comics, I've come across many great characters. I've also come to the realization of how few (& I do mean few) women of color grace this 4-color medium. This next inductee, I feel best represents our ladies in a positive "light". I present to you….
When New Orleans harbor patrol lieutenant, Monica Rambeau, is exposed to extra-dimensional energy, she discovers that she now the ability to convert her physical body into any form of energy. She decides to use these new found powers for good & takes on the name Captain Marvel. ↓ Read the rest of this entry…
by EZ
on
February 7th, 2014
In keeping with the proud tradition of heroism, this next character, although, not as widely known as the others, is by far, one of my favorites. The next inductee into the "Unsung Heroes" is ……
After young Olympian, William Everett returned home from the 1936 Olympic Games, he realized that representing his country doesn't always garner you respect. Especially, if you are a person of color. Taking a job as janitor at a laboratory owned by Dr. Terry Curtis, Everett earned himself a menial living.
1st appearing in All-Star Squadron vol 1 issue 23 (by Roy Thomas and Jerry Ordway in 1983), Everett was exposed to equipment during an explosion in the laboratory. During the explosion, Everett quickly discovered that he was able to mimic the properties of any inorganic material he came in contact with. ↓ Read the rest of this entry…
by EZ
on
February 6th, 2014
While there is not a high percentage of black characters in comics today, there are few that have been represented well. This next character definitely falls into that category. The next inductee into the "Unsung Heroes" is…. The Falcon!
1st appearing in Captain America vol 1 issue 117 (by Stan Lee & Gene Colan in 1969), the Falcon was the 1st African-American superhero in the modern era & the 1st to not have the word Black as part of his name.
Brought to an island by minions of the Red Skull (Samuel Thomas Wilson) & escaping his captors, Wilson returned to help free the natives of that island from the Skull's servitude. Urged by a man he saved on that island (a disguised Steve rogers aka Captain America) to don a costume to inspire the natives to fight for their freedom, Sam Wilson became The Falcon! ↓ Read the rest of this entry…
by EZ
on
February 5th, 2014
While searching through the history of pop culture for Black Heroes, I have found that the story behind the characters can be as intriguing, if not more so, than the ones involving them. This would definitely be one of those characters. The next inductee into the "Unsung Heroes " is ……..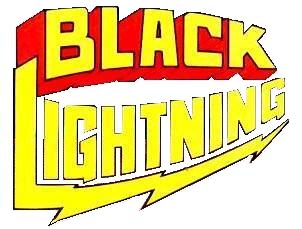 I know some of you are saying "Oh yeah, I remember him from the Superfriends". "He was the one that shot lightning out of his ass"…..lol ↓ Read the rest of this entry…
by EZ
on
February 4th, 2014
Along my search to complete this project, I knew that I would come across a few lesser known characters. What I hadn't truly anticipated was how much history I would find. For those of you unfamiliar, I present to you yet another inductee into the "Unsung Heroes". From Dell publications, the original Lobo!
With his appearance in Lobo #1 (Dec. 1965 by Don Arneson and artist Tony Tallarico), Lobo was the 1st Black character to star in his own comic. ↓ Read the rest of this entry…
by EZ
on
February 3rd, 2014
Let me tell you something folks. This task is more daunting than I had originally anticipated. You would think that it would be easy to find enough superheroes of color to complete this project. It is proving a challenge due to the degree at which we are represented in this medium. As I'm sure my next entry into the Unsung Heroes would agree, without further ado, I give you………… Luke Cage!
Luke Cage was one of the few black characters to headline his own monthly title. Luke Cage, Hero For Hire vol 1 issue 1 (1972 created by writer Archie Goodwin and artist John Romita, Sr.) features the origin & 1st appearance of Carl Lucas. Lucas (Luke Cage's birth name) was falsely imprisoned for a crime he didn't commit & agreed to undergo an experimental procedure in exchange for parole. ↓ Read the rest of this entry…
by EZ
on
February 2nd, 2014
I know I'm going to catch a lot of flack from nerds all over world for this one but since I seriously doubt that anyone who still lives can disprove it, I'll continue. This next inductee into the Unsung Heroes is none other than (drum roll please)…….
I know a lot of you are thinking wtf?!!…..just hear me out on this. Black Adam's origin states that he was an Egyptian prince who was chosen by the wizard Shazam as his successor & champion because he was pure of heart. ↓ Read the rest of this entry…
by EZ
on
February 1st, 2014
Being an admirer of this great literary art form known as Comics, it still surprises & saddens me that there has been very few representations of minorities in comics. "Hey comics industry!, soon minorities will be the majority in this country. A fact you may want to consider before you decide to create yet another character that we can't relate to. With book sales not being what they were, you may see a lot more of your shit sitting on shelves collecting dust."
Everyone loves Superman, Batman & Spider-Man. They're great characters, sure, but how many of these mo+#3rfuckers represent me! The only aliens I know work at the bodega around the corner, billionaire orphans are rarer than winning Lotto tickets & a radioactive spider bite would probably give me cancer.  So for all the fanboys & fangirls out there that feel the same, here is my salute to all the unsung heroes of comics. 1st up….
1st appearing in Fantastic Four vol 1 issue 52 (Created by Stan Lee & Jack Kirby in 1966),  the FF are hunted & neutralized one by one. They go down faster than the counselors at Camp Crystal Lake. ↓ Read the rest of this entry…
by EZ
on
September 6th, 2013
Let's see who wins in this knock down, drag out!
Team Marvel – Masters of Evil: The Hood, Mr. Hyde, Kang, Loki, Baron Zemo, Dr. Doom, Ultron, Piledriver, Bulldozer, Thunderball & the Wrecker.
Team DC – Legion Of Doom: Solomon Grundy, Bizarro, Riddler, Gorilla Grodd, Sinestro, Captain Cold, Cheetah & Lex Luthor.
As the battle begins, Grundy & Grodd could take out Hyde & even though the Wrecking crew are powered by Asgardian Magic, none of them, with the exception of Thunderball, are very bright & would be susceptible to Grodd's mind control. He (Grodd) then could use the 5 of them to attack the remaining members of the Masters Of Evil while Captain Cold & Cheetah cover him from any sneak attacks. This strategy would not work for very long though. Grodd would need to send the Wrecking Crew after Loki 1st (They've kicked Thor's ass before & nearly killed Hercules). Loki would be overwhelmed by their power & fall.
Next , Hyde would be dispatched to take out the Hood. Hood would then turn invisble & escape, making his way to Grodd to break his hold on the others. Cheetah's heightened sense of smell would alert her as she would then tear Parker Robbins to ribbons. As Riddler makes his way to the Hood's cloak & boots, he never gets the chance as he is ran through by the sword of Zemo who along with Kang, time shifted for a better tactical advantage.